Wanda seeks to be a socially-responsible business, proactively assuming social responsibility. In the past 25 years, Wanda has set a role model and a development trend for China's private enterprises.
Charity
Wanda Group has set "creating common wealth through charity" as its company mission. In the past 25 years, Wanda has donated more than 3.1 billion yuan to charity, making it one of China's largest private donors. Wanda Group has received the China Charity Award, China's highest philanthropic honor seven times, becoming the only Chinese private company to do so.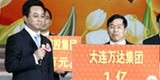 Wanda donated 10 million yuan to Lushan in Sichuan province hit by a magnitude-7.0 earthquake.
Creating Jobs
Over the course of Wanda's development, they have contributed a significant amount to employment in areas where projects are initiated.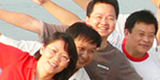 Wanda ranks No.1 in China in terms of creating jobs for several consecutive years. It provided 107,000 new positions in 2012, of which 26,000 went to graduate students.
Paying Taxes
Wanda Group pays taxes in accordance with current laws. It has become one of the biggest tax payers among Chinese private companies for several consecutive years. Wanda paid 20.2 billion yuan in taxes in 2012.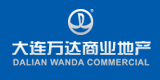 Wanda Group ranks third in the list of Top 500 Tax Payers of Chinese Private Enterprises in 2012 released by All-China Federation of Industry and Commerce.
Environment Protection
Environmental protection is Wanda Group's first priority, which is why we are one of the first Chinese companies to roll out environmentally-friendly and energy-saving buildings in China.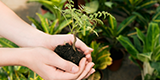 Energy conservation and emission reduction are major priorities for Wanda's commercial projects. Wanda Plazas that opened after 2010 have all met the national standards for energy efficiency since the introduction of the Green Building Label by the Ministry of Housing and Urban-Rural Development in 2009. Wanda's projects are among the first batch of projects to be awarded the Green Label in China.
Employees Benefits
Wanda Group views talent as the company's chief resource. It has the lowest employee attrition rate among large companies in China. Solid company development prospects, competitive compensation and an excellent corporate culture are the defining elements that comprise Wanda's cohesiveness.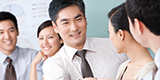 The Wanda Group owns the exceptional Wanda Institute, which conducts high level training courses for staff above management level, which means in addition to receiving higher compensation, employees are geared towards learning new and invaluable skillsets for the workplace.