From Commercial Centers to Lifestyle Centers: The First 4th-generation Wanda Plaza Opens in Longgang, Shenzhen
Sep 17,2021
The world's highest and longest indoor escalator that's 64 meters long and 30 meters tall. A 77.77-meter indoor glass walkway. An indoor equestrian arena. An indoor surfing pool. This isn't the Wanda Plaza that many are familiar with. On September 17, the first 4th-generation Wanda Plaza, officially opened in Longgang, Shenzhen.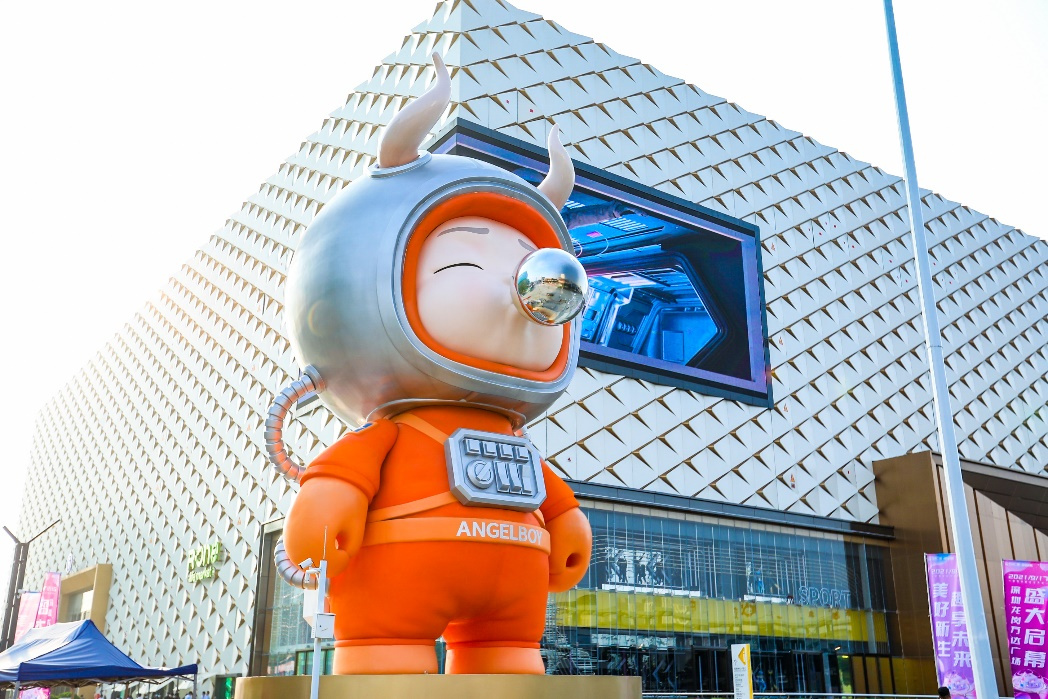 This is the 392nd Wanda Plaza, an asset-light project converted from a previously defunct building materials market. In the past two decades, the concept of Wanda Plaza has been involving and Wanda Plazas have transformed from individual stores to urban complexes. If the first 3 generations of Wanda Plazas have been built as "commercial centers", then the 4th-generation Wanda Plaza functions as "lifestyle centers", featured by rich offline experiences and interactive activities. Compared with previous generations of Wanda Plazas, the 4th-generation Longgang Wanda Plaza boasts some major innovations.
Longgang Wanda Plaza revolutionizes the way traditional commercial complex is designed, focusing more on the innovation of lifestyle scenarios. By creating new offline scenarios, it has become a leader in creating better lifestyles. Centering on 3 core themes, namely Ecology & Nature, Fashion & Tech, and Humanities & Arts, Longgang Wanda Plaza has repurposed the 305,000 square meters of internal space, elaborately creating 7 themed spaces with completely different contents and scenarios. The Wanda Plaza boasts an escalator that goes straight to the 6th floor, through a giant screen that shaped like a blackhole; as riders get higher, they get a sense of space travel and are met by a huge planet-shaped device that mimics the Mars, Earth and more. The 4th floor has the world's longest indoor glass walkway that stretches 77.77 meters; the theme of the walkway is based on a traditional Chinese love story, creating a romantic atmosphere. The 5th floor is a living Chinese culinary culture museum with many great restaurants. The 6th floor stays open until 2 am and is a new destination for Shenzhen's night economy.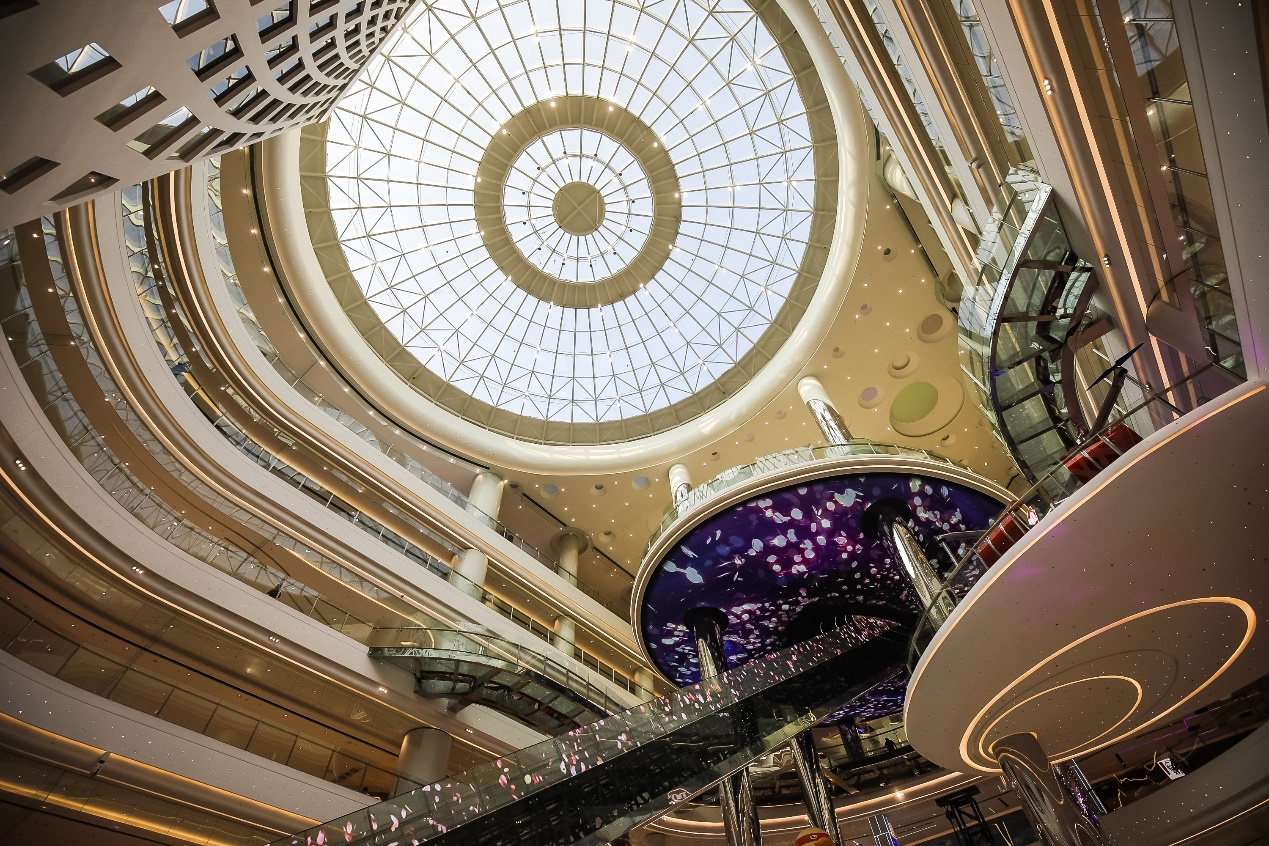 Among the 370 plus brands at Longgang Wanda Plaza, over 150 are either the first stores in China or the latest flagship stores of those brands. Longgang Wanda Plaza for the first time introduced a number of stores that stress offline experiences. These include an equestrian arena, an FPS game arena, a rock-climbing facility, an indoor surfing pool and so forth. Businesses that offer offline experiences account for 80% of the total businesses at Longgang Wanda Plaza, while retail only takes less than 20%.
Longgang Wanda Plaza is a showcase project of the technological innovation of Wanda's brick-and-mortar business. When it comes to construction, operation and management, Longgang Wanda Plaza is powered by the Zhuyun Intelligent Construction System, Huiyun Intelligent Management System, and the "sMall" integrated digital marketing system. Longgang Wanda Plaza has also achieved smart parking through "automated pay-by-plate" technology. Longgang Wanda Plaza has become the first intelligent commercial center in China through innovative technologies and proprietary big data system that enable online and offline integration.